Welcome to Brisbane's finest Coffee Machine Repair Centre, specialising in the service & repair of all home coffee machine brands.

With all the coffee machine repairs and service that we undertake, we have a very strict booking-in, servicing and post servicing process that we follow. This is part of the reason we have built a reputation as one of the leading provider for coffee machine repairs in Brisbane. We treat all customer coffee machines with love and care as you would expect from getting any premium appliance or motor vehicle serviced. All coffee machine repairs are undertaken by qualified coffee machine technicians to the appropriate factory standard.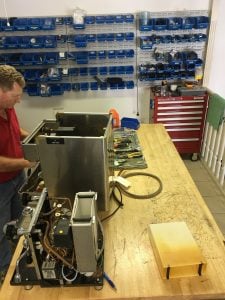 One thing we do that is different from other companies undertaking coffee machine repairs in Brisbane is that we have a separate person to who serviced the coffee machine do a post repair bench test to ensure that all issues with the machine have been properly addressed and the repaired coffee machine is thoroughly cleaned.
PLEASE NOTE: Within the routine service, there is a health checkup of your machine. If issues are found, we continue to undertake these repairs up to a pre-approved nominal value of $495 without contact. If you wish the potential repairs to be undertaken up to a lower budgeted value, you are welcomed to vary this with our CMS team prior to signing the Service Request Form. If the combined value of the service and repairs are to exceed the amount, you will be contacted for approval prior to the work being undertaken.
The reason we ask for this pre-approved value of $495 is that it is sometimes not possible to fully complete the servicing of a coffee machine without addressing issues as they are found.


What is Covered in Coffee Machine Repair Routine Service?

We believe in being very thorough with our fixed price domestic routine coffee machine service and have a strict process that we follow.
The standard service includes the includes the following:
Complete service under the group head including removal and replacement of group seal and shower.
Complete service of taps including changing of gaskets and O-rings and greasing of tap spindles.
Servicing of steam arms and water arms including replacing of gaskets if required and application of lubricants to moveable parts
Removal and cleaning of boiler water level sensors if required.
Checking of all pipes for leaks
Diagnosis and fixing of minor issues (maximum of 15 minutes)
Checking that group head pressure is running as per factory specification and adjust if possible (model dependent).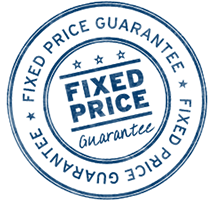 Our detailed procedures ensure that all these steps are followed consistently to ensure that your routine coffee machine service is undertaken to exacting standards.
NOTE: All our routine coffee machine services are fixed price which includes all applicable gaskets, o-rings and showers. Details can be found on our Price Schedule.
The service was excellent!!
The service was excellent!! I miss the machine when it is there for service but I know it will come back in great order. I appreciate the opportunity to discuss the performance of the machine both before and after the work is done- helping me to keep it in good ruining order to make great coffee!
And I need to get my grinder over for a service and cleanup too- I'll be in touch!
I just wanted to pass on feedback about the service ...
I just wanted to pass on feedback about the service I received yesterday.
Your technician did a marvellous job on the machine.  It's never run so well!  Is he new? Anyway I do really appreciate good service.
Also, I do like your new booking/tracking system too.
Deanne S
Bezzera Domus Galatea
So Happy With Work Done ...
We are so happy with the work done on our coffee machine. We were worried that it was going to cost a bomb, but we were very happy with the final cost. The machine works like brand new, actually better than brand new. We were very impressed with the service you provided from the moment we dropped of the machine, from the updates, until when you placed it back in our car. Thank you so much…!
Marcus & Ruthie Morris
ECM
Continue to Travel ...
I continue to travel from Maleny to use your services exclusively because I wouldn't trust any other dealer with my equipment.
Keep up the good work, and don't leave town.
Awesome machine service
We were so happy with how our Expobar was returned. It seems the machine is operating now better than when we first purchased as new. A very thorough service. Thank you very much, we will be back.